Main content starts here, tab to start navigating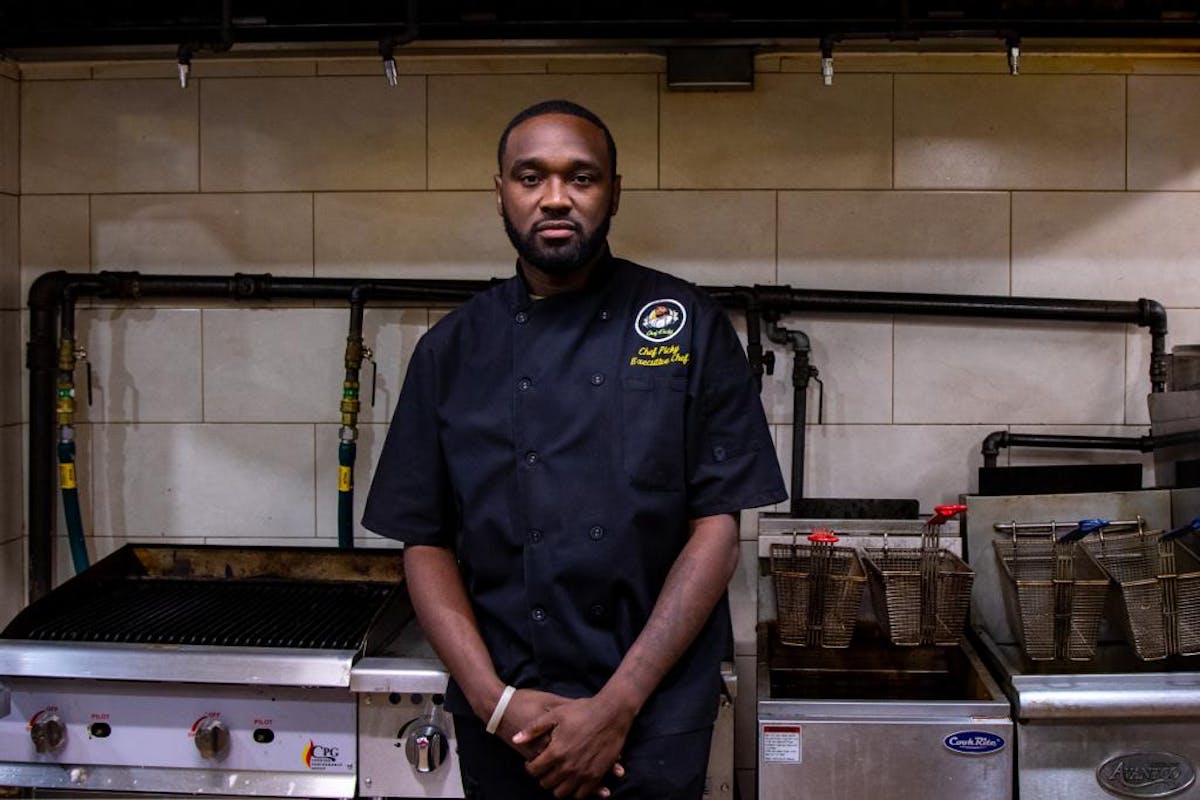 Chef Osei Blackett
Trinidadian chef Osei Blackett better known as "Chef Picky" remembers his early days assisting his mother in the kitchen as some of his most cherished childhood memories. Taking an interest in the culinary arts at a very young age, Chef Picky eventually migrated to the US at the age of 20 to hone his skills and pursue his passion for cooking.
Osei is the Owner of Picky Eaters Restaurant, Ariapita Restaurant and Chef Picky Events and Catering and his extremely popular, "Pop up" food-focused events referred to as "The Picky Experience".
Now, with almost 20 years' experience in the Food industry, his culinary journey has taken him to prestigious heights, executing menus at The James Beard House, Gracie Mansion and the United Nations Offices. Osei is one of the most sought-after West Indian Chefs in New York City. Remaining humble and connected to his roots he uses local events to convey his vision for Caribbean culinary cuisine.
Ultimately his goal is to bring awareness to what makes Caribbean food so special, it has always been connected to memories of grandparents, parents, family and friends, moments in time, special days and community. He plans to use these cherished home recipes and his knowledge of the food industry to share it with foodies across America plate by plate.